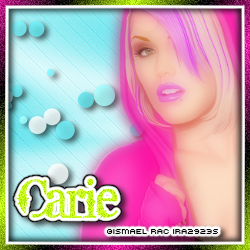 This tutorial is written of my own design. Any similarities to any other tutorial is purely coincidental.
SUPPLIES
Kit of choice: I am using Black Widows Creationz: Marie's Emo. You can purchase this kit
here
.
Texture of choice: I am using one by Vix. You can download
here
.
Eye Candy 4000-Gradient Glow Fat with a width of 3.00
ELEMENTS USED
3
6
12
14
15
17
18
19
24
36
ADD DROP SHADOWS AS YOU GO
Open a new canvas 600x250
Flood fill with color of choice.
Open your texture of choice.
C/P to workspace.
Change blend mode to hard light.
Merge down with flood filled layer
Selections-Select All-Float-Defloat-Modify-Select Selections Borders-5
New Raster Layer
Flood fill with gradient of choice
Selections-None
Adjust-Add/Remove Noise-25 with Guassion and Monochrome checked
Apply Gradient Glow Fat
Apply drop shadow
Duplicate-Mirror-Flip
Merge Down
Open your elements and position into place.
Open your tube
C/P to workspace
Duplicate tube
On the original
Adjust-Blur-Guassion Blur-5.00
On the duplicate change blend mode to soft light
Add your drop shadow to your original tube only.
Apply your copyright
Add your name
And your done.
Happy Creating!!!