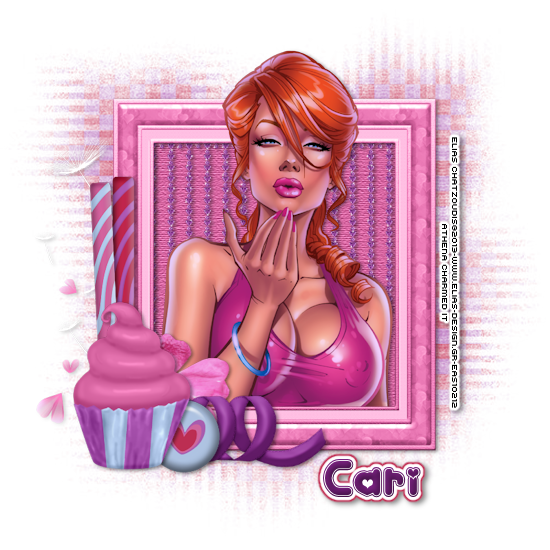 This tutorial was written of my own design. Any similarities to any other tutorial is purely coincidental.
SUPPLIES
Kit: I am using Emma Fun by Black Widow Creationz. You can purchase this kit
here
.
Tube of choice: I am using my favorite artist, Elias Chatzoudis. You must have a license to use his artwork.
Mask of choice
Font is Kinkee
ELEMENTS USED
1
4
13
4
15
16
27
29
30
34
PAPERS USED
9
DOWNSIZE ELEMENTS TO YOUR LIKING
ADD YOUR DROP SHADOWS AS YOU GO
Let's Get Started
Open a new background. 800x800. Flood fill white.
Open element 16
C/P to workspace
With magic wand, select inside of frame.
Selections-Float-Defloat-Modify-Expand-10
New raster layer.
Flood fill with color of choice.
Selections-None
Apply a texture if you wish.
Open element 4
Place behind frame layer, but above flood fill layer.
Position into place.
Open tube
C/P to workspace
Drag above frame layer
Duplicate tube and drag below frame layer.
On original tube layer, erase any over lapping
Do the same with dupliate if any excess.
Add your drop shadow to your duplicate ONLY.
I added porcelain to my original tube layer.
Now open your elements and place to your liking. Be sure to add your drop shadows.
Apply mask with paper 9
Resize to your liking
Add your name
Add copyright
Finished!!